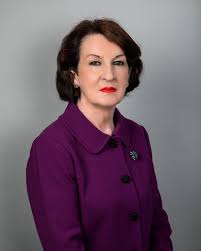 Rose Hynes
Chair
Rose Hynes has an aviation background with over 35 years aviation industry experience at senior executive and board level including in relation to aircraft leasing & financing, airlines and airports.
Rose has significant and extensive board, corporate governance, and corporate restructuring experience with Irish and international companies. She is the Lead Director of Dole plc which is listed on the NYSE. She is also a Non-Executive Director of a number of other companies and is the Deputy Chancellor of the University of Limerick. Rose was formerly Chair of Origin Enterprises plc, Shannon Group plc and Ervia and a non-executive director of a number of other companies including entities listed on the Irish, UK and Canadian Stock Exchanges. Rose previously held various senior executive positions with GPA Group plc including General Counsel and Head of the Commercial Department. GPA was then the world's largest aircraft lessor.
A law graduate of University College Dublin and a lawyer, Rose is an Associate of the Irish Tax Institute and of the Chartered Institute of Arbitration.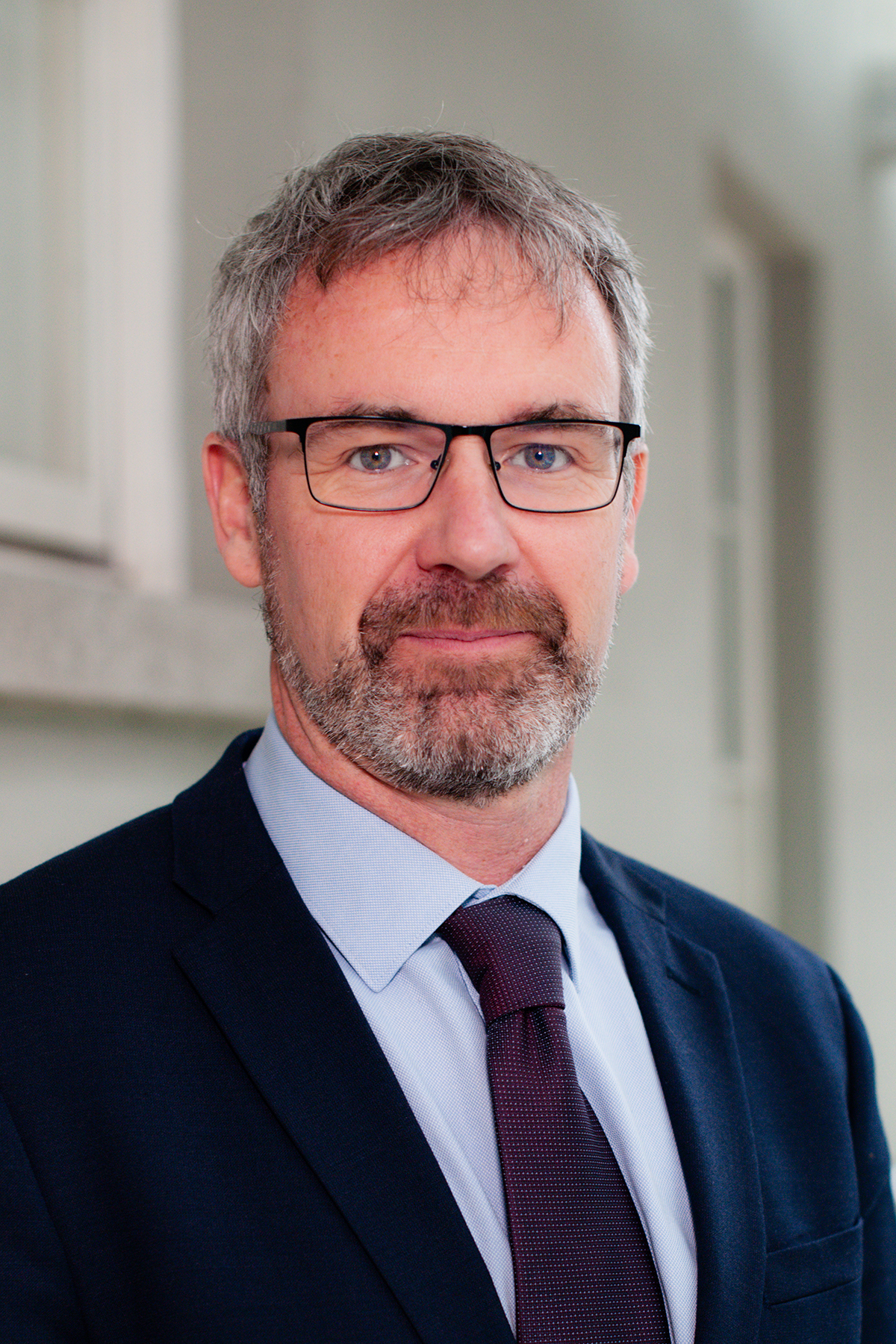 Declan Fitzpatrick
Chief Executive
Declan Fitzpatrick was appointed as the Chief Executive for the Irish Aviation Authority in April, 2023. Declan has worked with the IAA aviation regulator since 2006, holding various management positions and regulatory roles. Declan has 30 year's experience in the aviation industry with previous roles in airline, maintenance, continued airworthiness and design organisations. He has also served as an Commissioner on the Air Navigation Commission of the International Civil Aviation Organisation (ICAO) based in their headquarters in Montreal, leading the development of the global standards and recommended practices for civil aviation.

Declan holds a Masters in Business Administration (MBA) from Dublin City University, a Master Science in Managing Risk and System Change from Trinity College Dublin and a Bachelor of Science in Engineering from Trinity College Dublin.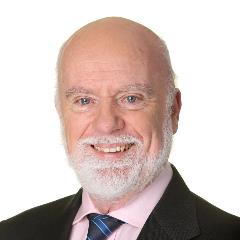 Gerry Lumsden
Gerry Lumsden has almost 40 years of experience in the aviation sector, both nationally and internationally. He was Secretary General of the Paris-based European Civil Aviation Conference (ECAC), the European arm of the International Civil Aviation Organisation (ICAO). He participated in all major developments in European civil aviation including market deregulation, negotiations with the US, relations with the European Air Safety Agency (EASA), security responses to terrorism and liaising with the European Commission to enact ECAC's policies into European law.
More recently he was a senior consultant on aviation matters with Hume Brophy and has also worked on aviation projects with the Department of Tourism, Transport and Sport and with the IAA.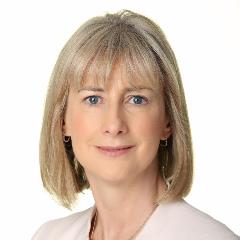 Joan McGrath
Joan McGrath is an experienced HR leader who has held strategic roles guiding organisations through periods of change, restructuring, acquisitions and expansion programmes.
Joan was previously the Head of Human Resources at Davy and was a Board Director there for many years. During her career, she has worked in a range of industries from microelectronics manufacturing to builders merchants, where she had responsibility for HR and health and safety.
Joan has a Bachelor of Commerce degree, a Masters in Business Studies and a Diploma in Occupational Health and Safety from UCD. She is a Fellow of the Chartered Institute of Personnel and Development.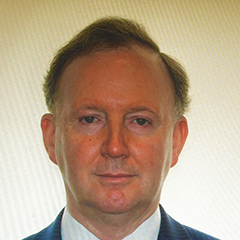 Patrick Knight – M.Sc Mgmt, FCIPD
Pat is a successful strategic HRM leader with over 30 years Management Executive / C-Suite experience. He has many years experience as a Board member and is currently a Non-Executive member of the Board of the Food Safety Authority of Ireland.
Currently working selectively as an HRM and Transformation Management Consultant, Pat was An Post Group HR Director / Chief People Officer from 2004 – 2019, prior to that he was General Manager HR with Waterford Crystal (1986 – 2004) and prior to that he was a Personnel Officer with Bord na Mona.
Pat has a proven track record of business transformation including; developing, negotiating, and implementing strategic, operational, cultural and organisational change, establishing and maintaining high standards of corporate governance – including ethical behaviour at senior management level, sourcing top talent and building leadership capability at all levels of management.
Pat is a Chartered Follow of the Chartered Institute of Personnel and Development.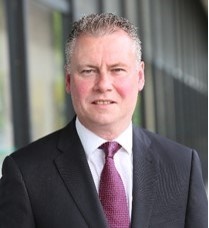 Dermot Griffin
Dermot Griffin was CEO of the National Lottery from 2005 to 2019 and was responsible for the successful transition process in the National Lottery
to a private licence operator under Premier Lotteries Ireland. He also acted as a Director of the EuroMillions Group at that time.
Prior to the National Lottery, Dermot was Commercial Director of Vodafone Ireland and served on the Boards of Vodafone Ireland and Vodafone Marketing International.
Dermot Griffin is currently CEO and Executive Director of CUSOP Payments which is a fintech which provides electronic payments services to Credit Unions in the Republic of Ireland and Northern Ireland. He was appointed to the Credit Union Advisory Committee by the Minister for Finance in 2021.
He graduated from UCD with a Bachelor of Commerce degree and commenced
his career with KPMG Chartered Accountants. He Is a member of the Institute of Directors.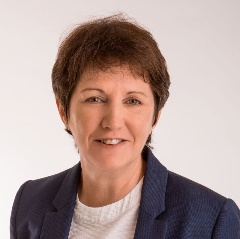 Ann McGarry
Ann McGarry is a former public servant with 37 years of experience in national regulatory organisations. She served as Director of Energy Safety and Customer Affairs with the Commission for Regulation of Utilities between 2016 and 2020 and as Chief Executive of the Radiological Protection Institute of Ireland (RPII) from 2002. In 2014, she led the RPII in a successful merger with the Environmental Protection Agency (EPA), subsequently serving as a Director of the EPA for two years. Ann has also previously served as Chair of the OECD Nuclear Energy Agency's Committee on Radiation Protection and Public Health and as Vice-Chair of the European Nuclear Safety Regulators Group.
She has extensive knowledge of the implementation of safety regulatory frameworks and is experienced in organisational leadership, change management and the development and implementation of strategy. Ann holds a PhD in experimental physics from UCD and is a Chartered Director. In 2006, she was awarded an Honorary PhD by the Dublin Institute of Technology (now TU Dublin). Ann was appointed to the Council of the Pharmaceutical Society of Ireland in 2022.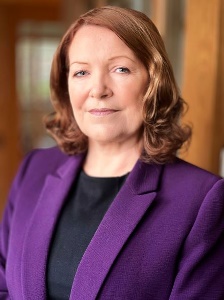 Nóirín O'Sullivan

Nóirín O Sullivan is an accomplished executive leader, with over 40 years' experience in the national and international safety and security environment. Expert understanding of International, European and national legislative frameworks, regulatory structures and management systems.
Nóirín most recently served as United Nations Assistant Secretary General for the United Nations Department of Safety and Security based in New York, responsible for the safety and security of UN staff members and their dependents worldwide.
Prior to joining the United Nations, Nóirín enjoyed a diverse and successful 36 year career in An Garda Síochana (Ireland's National Policing and Security Service), culminating in her appointment as the first female Garda Commissioner.
She has extensive experience in leading large scale organisational transformation with a strong emphasis on the application of strong corporate governance principles. Nóirín is an experienced practitioner in strategic risk and crisis management, including legal and regulatory compliance.
Nóirín is a graduate of the Federal Bureau of Investigation (FBI) National Executive Institute (NEI). She holds a Master in Business Studies (MBS) from the Smurfit School of Business, University College Dublin. She is the recipient of numerous recognition and awards, including an Honorary Doctorate of Laws (LLD) from the University of Ulster for Distinguished Public Service.