MAKING SURE YOUR FLIGHT IS LEGAL
I intend to be a passenger in a light aircraft, how can I be sure my flight is legal?
Commercial Air Transport Flights
If you intend to fly as a passenger (i.e. a person who travels in an aircraft but is not flying it, or working on it) in a light aircraft for business or leisure, it is important that you are aware that there are safety regulations that govern these flights. If your intended flight involves payment of any sort for the aircraft operator or pilot, then it is likely that the flight is a 'commercial air transport flight' (CAT) which is required to be operated to the highest aviation regulatory safety standards.
CAT flights require that the organisation and pilot(s) operating the flight have the correct approvals, insurance, commercial pilot licence(s), and be a licensed air carrier holding a valid Air Operator's Certificate (AOC). This is required for your safety as a travelling fare paying passenger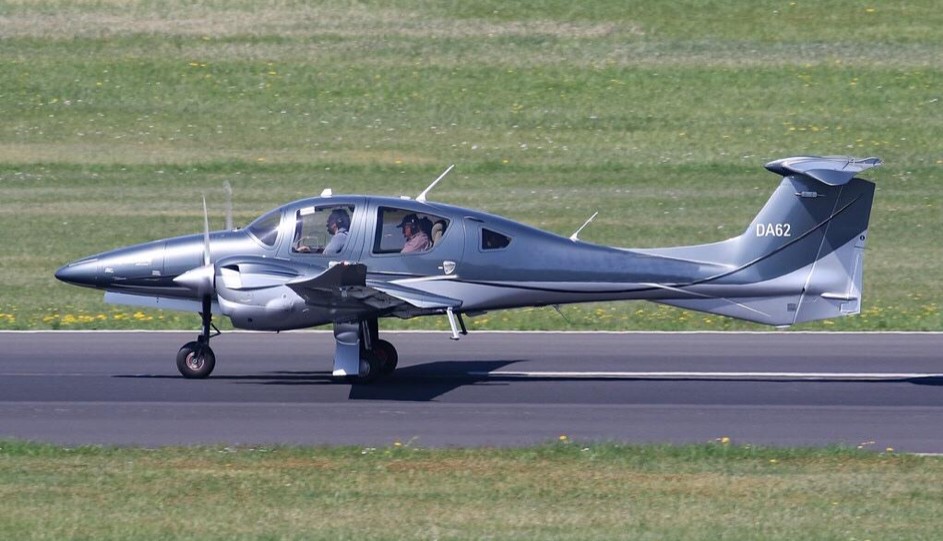 In Ireland, regulations state that a CAT flight is any aircraft operation involving the transport of passengers or cargo for payment. The operator of any aircraft engaged in such CAT operations must be in possession of a valid Air Operator's Certificate (AOC) issued by the Irish Aviation Authority (IAA) or hold an AOC issued by another national civil aviation authority that is valid in Ireland.
The Air Operator's Certificate should be available on the aircraft for inspection and should set out the privileges (i.e. what the operator of the aircraft can do) of the operator to conduct CAT flights.
If you pay for a flight which is unlicensed there could be serious consequences for your safety and you may not be insured. If you knowingly use an illegal operator, you may also be breaking the law and could be prosecuted.
Please remember: Licensed air carriers must hold a valid Air Carrier Operating Licence and Air Operator's Certificate. If the operator does not hold these approvals, you should not take the flight.
Private Flights:
If you intend to fly as a passenger on a light aircraft, which is not being used for Commercial Air Transport (CAT), then you should be aware of the different safety requirements which apply. Such flights are commonly referred to as private flights. A private flight means a flight which is not an aerial work (e.g. surveying) or a CAT flight and no payment from or on behalf of the passenger should take place.
Private flights are undertaken by pilots who may own their own aircraft or who may rent an aircraft to fly. The vast majority of private flights in Ireland are flown by pilots who hold a Private Pilot's Licence. Holders of a Private Pilot Licence (PPL) are not trained to the higher standard required for a Commercial Pilot Licence. Holders of a PPL are restricted to non-commercial operations without payment. Private flights are leisure or sports operations where commercial travel is not available to the public. These flights operate to a lower required safety standard than CAT flights and there is no requirement for an air operator certificate, which is required for commercial operations. The aircraft owner and/or pilot-in-command must assume the entire responsibility for the safety of these private flights.

Private Flights (Cost-Sharing):
While it is important to note that it is strictly forbidden for a private flight to operate for any form of payment, it is permissible in certain circumstances for passengers and the pilot to 'share' certain costs relating to a specific private flight. This is known as 'cost- sharing', the rules which allow pilots to fly more, building experience and flying skills, while sharing their passion for aviation with others. Provided pilots and passengers stick to the rules, cost-sharing is permissible in the following circumstances:
The flight is conducted in a 'non-complex' light aeroplane or helicopter in accordance with the applicable rules for non-commercial operations, subject to the European Union Aviation Safety Agency Regulation;
The cost is shared by all the individuals on the flight including the pilot;
Only the direct costs associated with any particular flight may be shared (e.g. fuel, airfield charges, rental fee for an aircraft).
Other costs associated with the aircraft operation, e.g. the cost of keeping, maintaining, insuring, and operating the aircraft may not be factored into a cost sharing flight;
It is not permissible to pay the pilot or any other extraneous costs not directly associated with the private flight; and
the number of persons sharing the direct costs of a specific private flight is strictly limited to a maximum of six persons.

In cases where the costs of a private flight are shared by all the individuals on the flight in accordance with the aforementioned conditions, it is important to remember that the safety rules for cost sharing flight are not as strict as they are for commercial air transport flights. The safety and conduct of any flight including cost-shared flights is the responsibility of the aircraft owner and/or pilot-in-command. The pilot must conduct the flight in accordance with the applicable regulation for non-commercial flights with light aircraft.

It is also the pilot's responsibility to ensure that the flight is appropriately insured, although passengers may want to check that any personal life, accident and/or health insurance they have is valid when undertaking a private flight.

Passengers should also be aware that the pilot may amend or cancel the flight for any reason, including at short notice. The pilot also has a duty not to undertake the flight if the flight conditions are not suitable.

The pilot must contribute to the direct costs of the flight that s/he is conducting, and the pilot must make it clear that all participants in the flight are engaged in a private arrangement that is not conducted in accordance with CAT requirements.

Please remember: While appropriate air safety regulations are applicable to private flights, these regulations do not require the same "duty of care" for aircraft occupants that are required for fare paying customers in commercial operations.
Corporate Aviation Operations:
Another type of private or 'non-commercial' flight where an aircraft is used by a company for the carriage of passengers or goods as an aid to the conduct of company business and flown by a professional pilot(s) employed to fly the aircraft is generally known as a 'Corporate Aviation Operation'.

Just as with private flights, corporate aviation operations are not permitted to carry fare-paying members of the public or any cargo for payment. The operational safety regulations applicable to corporate flights are the same as for private flights and are lower than the required safety standard for CAT flights.
In summary:
If your intended flight involves payment of any sort to the aircraft operator or pilot, except for cost-sharing, then you should check that the operator holds a valid Air Operator Certificate.
If you have any doubt about the validity of the operator you intend to fly with, you may contact the IAA at fod@iaa.ie.
If you intend to be a passenger on a private flight, please be aware that the same protections afforded to fare-paying passengers in CAT do not apply.

Please remember: If a flight has been arranged for you, and you are not sure about the status of that flight, do not assume it is legal. Do your own research and find out if the operator has an air carrier licence, if required.

If you think you are being offered an illegal flight report it to fod@iaa.ie
This information is for general public guidance only. More specific information on the applicable aviation regulations is available at: www.iaa.ie and www.easa.eu
The IAA will investigate all reports of illegal operators!