Stakeholder Consultation is an integral part of the policy-making process in the IAA Safety Regulation Division. Consultation enables the IAA to be more open and its policies more effective by inviting and taking note of the views of relevant industries and other involved organisations and the public. The IAA consults on matters that include changes to legislation, the issue of new policy documents and the issue of guidance material.
Please note that EASA conducts the consultation process for changes to EU regulation relating to aviation safety. Notices of Proposed Ammendment (NPAs) may be accessed on the EASA website.
Open consultations
---
The Irish Aviation Authority (IAA) has launched a public consultation on proposed changes to the Unmanned Aircraft System (UAS) geographical zone for the Dublin area, which is the busiest air traffic space in the country. This consultation is open from 21st April through to 7th May 2021.
The consultation document for these options can be accessed here. We are inviting comments on the proposed airspace changes by the 7th May 2021.
If you wish to comment, please do so by choosing one of these two options:

1] Complete the online comment form @ UAS Consultation [https://www.iaa.ie/uas] or use the following QR code: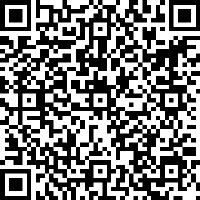 2] Post comments to:
UAS Geographical Zones Proposal
Air Navigation Services Division Safety Regulation Directorate
The Times Building
Irish Aviation Authority
11-12 D'Olier Street
Dublin 2
D02 T449

Recent consultations:
Stakeholder Consultation on Drone charges
---
Establishment of a Just Culture Body
---
NSA launches Stakeholder Consultation for Reference Period 3 of the Single European Sky Performance and Charging Scheme: