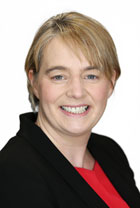 Maeve Hogan
Director Finance

Maeve Hogan is a Fellow of the Institute of Chartered Accountants in Ireland, having trained and qualified with PricewaterhouseCoopers. She graduated from University College Dublin with a BComm Degree, followed by a Diploma in Professional Accounting from the Michael Smurfit Business School.

Maeve joined the IAA in 2002 as financial controller having previously worked in services and software industries.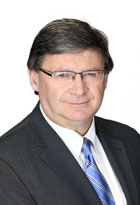 Philip Hughes
Director Technology & Training

Philip Hughes is a graduate of UCD and qualified as a chartered accountant with Stokes Kennedy Crowley. He joined the IAA in 1994 as Head of Internal Audit having previously worked in the food and manufacturing industries.

Philip is currently IAA Director Technology and Training with responsibility for ATM Systems, ATC College and Business IT systems.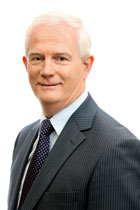 Ralph James
Director Safety Regulation

Ralph James joined the Irish Aviation Authority in May 2015 as Director Safety Regulation, having formally served as Deputy Chief of Staff Operations, Irish Defence Forces. He also served as General Officer Commanding the Irish Air Corps and Director of Military Aviation.

Ralph graduated from the 47th Command and Staff Course in the Military College in 1990 and from the University of Glamorgan in 1995 with a BA (hons) Business Studies degree. He is a qualified flight instructor and an approved rating examiner with over 5,500 flying hours' experience. He has flown a variety of aircraft types across operational and training roles, including maritime patrol and Ministerial air transport.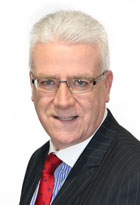 Brendan Mulligan
Director Human Resources
Mr. Brendan Mulligan joined the Irish Aviation Authority in March 2010 as Director Human Resources.
He was previously Head of Corporate Employee Relations with the Health Service Executive. He formerly held senior management positions in Iarnrod Eireann both in operations and human resources.
Brendan holds a B.A. in Industrial Relations and Personnel Management from the National College of Ireland, an MSc in Human Resource Management from Sheffield Hallam University, UK and a Certificate and Diploma in Company Direction from the Institute of Directors.
He is a member of the Chartered Institute of Personnel and Development and the Institute of Directors in Ireland.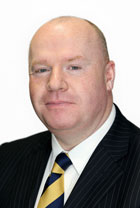 Peter Kearney
Director ATM Operation & Strategy

Peter is responsible for all aspects of the IAA's commercial Air Navigation Services Provider (ANSP) business. As Director since 2012, Peter has focused on ensuring that the IAA continuously operates to the highest standards of safety, meeting the needs of the IAA's customers and growing revenues in a sustainable manner.

Peter has represented the IAA and Ireland at a range of European and International Fora, including ICAO, CANSO, EUROCONTROL and EASA and in negotiations with the European Commission. Peter also chairs the UK – Ireland FAB Management Board.
He has worked with the IAA since 1998, holding various management positions and also working initially as an Air Traffic Controller. He has a key interest in innovation in ATM, being a key advocate of the IAA's successful Remote Towers Project (which won the Single European Sky Award in 2017) and being heavily involved in Aireon, the IAA's investment in the world's first satellite based air traffic surveillance system.
Peter holds a Masters in Human Factors and Safety Assessment in Aeronautics from Cranfield University and a BSc. (hons) Business Management from Trinity College Dublin. Peter is also a graduate of Harvard Business School.
With a keen interest in aviation Peter is a qualified helicopter pilot and is also a Board member of the Irish Historic Flight Foundation, a charity whose aim is to celebrate Ireland's rich aviation heritage.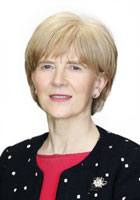 Aideen Gahan
Company Secretary

Aideen Gahan is a solicitor and the IAA's company secretary.

She trained in University College Dublin and the Incorporated Law Society and advises the Authority on legal issues.