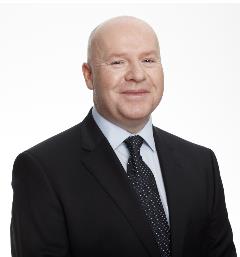 Peter Kearney
Chief Executive Officer
Peter Kearney was appointed as Chief Executive and Board member of the IAA in June 2018. Placing innovation at the core of his leadership, Peter is keen to ensure that the IAA delivers best in class service to its customers and stakeholders and is regarded as a leader in the Irish aviation sector and amongst small to medium ANSPs.
Prior to being promoted to this role, Peter held a number of positions within the IAA. As Director of ATM Operations and Strategy between 2012 and 2018, Peter was responsible for all aspects of the IAA's commercial Air Navigation Services Provider (ANSP) business. In this role, Peter ensured that the IAA continued to deliver a safe, high quality service whilst also growing the IAA's commercial revenue in a sustainable manner.
Peter has worked with the IAA since 1998, holding various management positions and also working initially as an Air Traffic Controller. He has a strong interest in innovation in ATM, being a key advocate of the IAA's successful Remote Towers Project (which won the Single European Sky Award in 2017) and being heavily involved in Aireon, the IAA's investment in the world's first satellite based air traffic surveillance system.
Committed to strategic collaboration, Peter has been a strong supporter of COOPANS, the IAA's world leading partnership with Naviair, LFV, AustroControl, Croatia Control and now NavPortugal. Peter has represented the IAA and Ireland at a range of European and International Fora, including ICAO, CANSO, EUROCONTROL and EASA and in negotiations with the European Commission.
Peter is a graduate of Harvard Business School as well as holding a Masters in Human Factors and Safety Assessment in Aeronautics from Cranfield University and a BSc. (hons) Business Management from Trinity College Dublin.
With a keen interest in aviation Peter is a qualified helicopter pilot.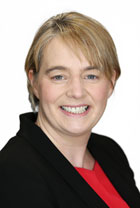 Maeve Hogan
Director Finance

Maeve Hogan is a Fellow of the Institute of Chartered Accountants in Ireland, having trained and qualified with PricewaterhouseCoopers. She graduated from University College Dublin with a BComm Degree, followed by a Diploma in Professional Accounting from the Michael Smurfit Business School.

Maeve joined the IAA in 2002 as financial controller having previously worked in services and software industries.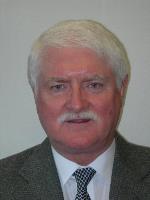 Maurice O'Connor
Acting Director Safety Regulation
Maurice O'Connor serves as Acting Director of Safety Regulation. The Safety Regulation Division is divided into four departments; Regulatory Performance and Personnel Licensing, Airworthiness, Flight operations and Aeronautical Services.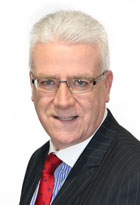 Brendan Mulligan
Director Human Resources
Mr. Brendan Mulligan joined the Irish Aviation Authority in March 2010 as Director Human Resources.

He was previously Assistant Chief Executive of the Health Service Employers Agency with particular responsibility for Industrial Relations. Following the formation of the Health Service Executive the Agency was subsumed into the Executive where he was appointed Head of Corporate Employee Relations. He formerly held senior management positions in Iarnrod Eireann both in operations and human resources.

Brendan holds a B.A. in Industrial Relations and Personnel Management from the National College of Ireland, an MSc in Human Resource Management from Sheffield Hallam University, UK and a Certificate and Diploma in Company Direction from the Institute of Directors.

He is a member of the Chartered Institute of Personnel and Development and the Institute of Directors in Ireland.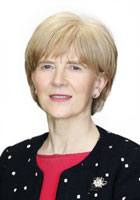 Aideen Gahan
Company Secretary

Aideen Gahan is a solicitor and the IAA's company secretary.

She trained in University College Dublin and the Incorporated Law Society and advises the Authority on legal issues.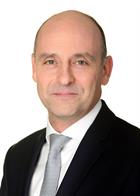 Billy Hann
Director of ATM Operations and Strategy
Billy began his career with the Irish Aviation Authority (IAA) in 1994 providing engineering support services to Air Traffic Control. In his 25 years working for the IAA he has held several senior management roles and was subsequently appointed as the Director of ATM Operations and Strategy. Billy is responsible for leading a highly professional multi-disciplined team in delivering a safe, world leading communications and air traffic service in National and International airspace.
Billy graduated in 1993 with a primary degree in Electronic Engineering and went on to complete an MSc in Operations management from Dublin City University. He also completed an MSc in Executive leadership from Ulster University.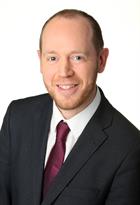 Paul Brandon
Head of Corporate Affairs
Paul Brandon is a graduate of UCD (Masters Agribusiness) and joined the IAA in 2016, having previously worked in the agri-food and energy industries. He is a qualified project manager and also has a diploma in regulatory governance and oversight from UCD. Having initially worked in the IAA's Operations directorate, Paul has been Head of Corporarte Affairs since September 2018.
Paul works closely with the Chief Executive on IAA strategy and is responsible for all communications and PR for the IAA. He oversees the IAA's Property and Security functions and leads the IAA's international activities. He also manages interactions with key stakeholders across the range of IAA functions.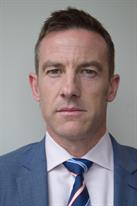 Niall Connors
Project Director, Regulatory Reform
Niall Connors joined the IAA as a Flight Operations Inspector in 2014. An EASA ATPL holder, he has held type-rating instructor (TRI) and type-rating examiner (TRE) ratings on a number of fixed-wing aircraft types. Since 2016, Niall has been an Assistant Director within the Safety Regulation Division leading a multi-disciplinary team working in the areas of Strategy & Policy, Regulatory Performance, Safety Analysis and Personnel Licensing.
From a broader education perspective, he is a member of the Institute of International and European Affairs (IIEA), the Economic and Social Research Institute (ESRI), is a Doctoral graduate of the University of Nottingham, holds BSc and MA degrees in leadership disciplines and has a post-graduate diploma in Aviation Leasing and Finance from the Law Society of Ireland. He has also completed the 'Strategic Management of Regulatory and Enforcement Agencies' programme at the Harvard Kennedy School, the 'Managing Organisational Risk' programme at the London School of Economics & Political Science and the NTSB's Air Accident Investigators programme in Washington DC.