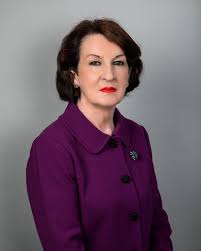 Rose Hynes
Rose Hynes was appointed as the Chairman of the IAA on January 12, 2021. She has over 30 years aviation industry experience both at senior executive and board level including aircraft leasing & financing, airlines and airports.
Rose has extensive corporate governance experience with Irish and international companies including most recently Shannon Group plc. She is Chairman of Origin Enterprises plc and Lead Director of Dole plc. She is also Director of a number of other companies. Rose previously held a number of senior executive positions with GPA Group plc including General Counsel and Head of the Commercial Department. GPA was then the world's largest aircraft lessor. Rose was formerly the Senior Independent Director of Total Produce plc.
A law graduate of University College Dublin and a lawyer, Rose is an Associate of the Irish Tax Institute and of the Chartered Institute of Arbitrators.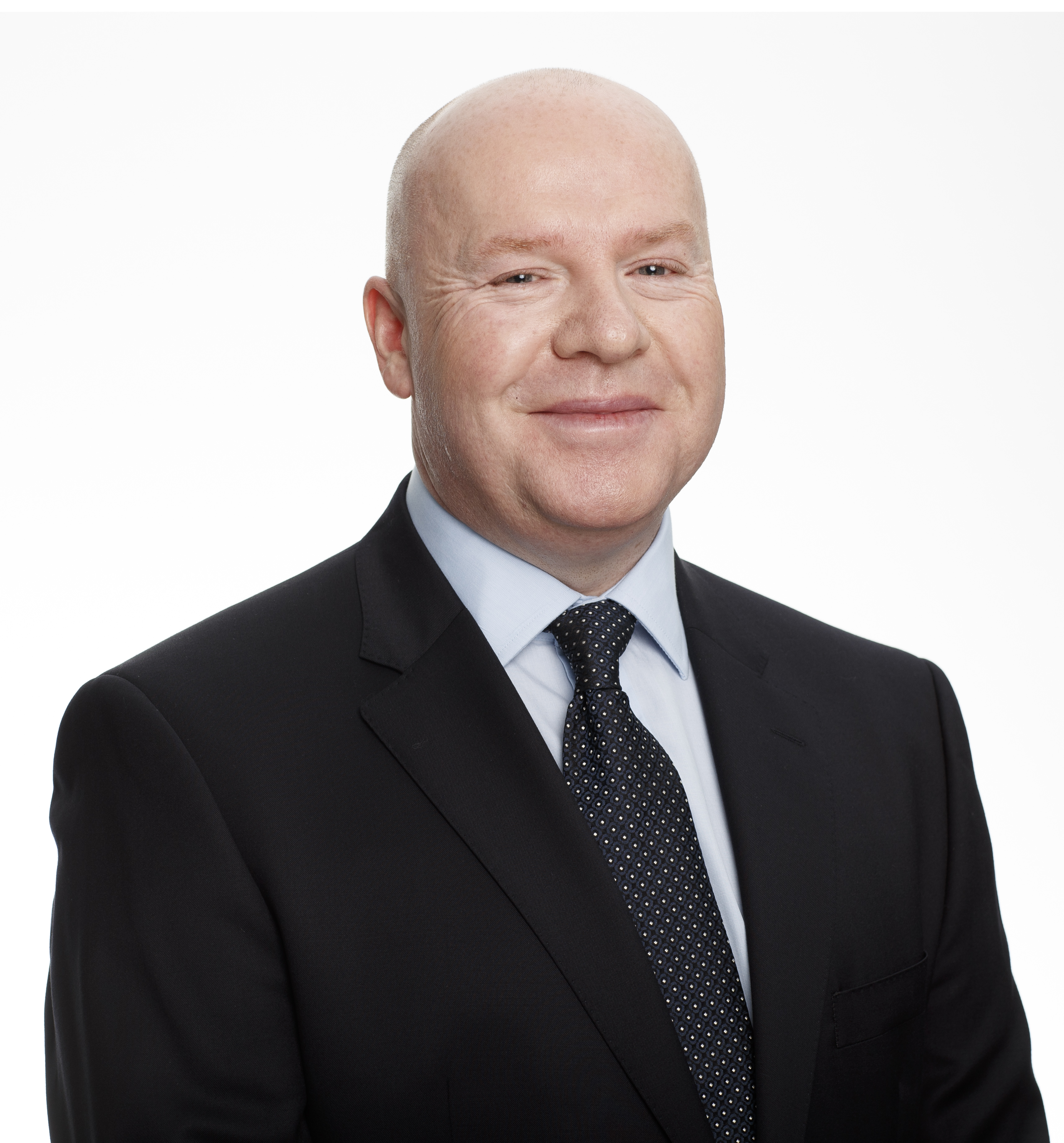 Peter Kearney
Peter Kearney was appointed as Chief Executive of the Irish Aviation Authority (IAA) in June 2018. A State-owned company, the IAA is the Irish civil aviation safety regulator and air navigation services provider (ANSP). Placing innovation at the core of his leadership, Peter is keen to ensure that the IAA delivers best in class service to its customers and stakeholders and is regarded as a leader in the Irish aviation sector and amongst small to medium Air Navigation Services Providers (ANSPs).
Prior to being promoted to this role, Peter held a number of positions within the IAA. As Director of ATM Operations and Strategy between 2012 and 2018, Peter was responsible for all aspects of the IAA's commercial ANSP business. In this role, Peter ensured that the IAA continued to deliver a safe, high quality service whilst also growing the IAA's commercial revenue in a sustainable manner.
Peter has worked with the IAA since 1998, holding various management positions and also working initially as an Air Traffic Controller. He has a strong interest in innovation in ATM, being a key advocate of the IAA's successful Remote Towers Project (which won the Single European Sky Award in 2017) and being heavily involved in Aireon, the IAA's investment in the world's first satellite based air traffic surveillance system.
Committed to strategic collaboration, Peter has been a strong supporter of COOPANS, the IAA's world leading partnership with Naviair, LFV, AustroControl, Croatia Control and now Nav Portugal. He is currently Chairman of the COOPANS Alliance. Peter has represented the IAA and Ireland at a range of European and international fora, including ICAO, CANSO, EUROCONTROL and EASA and in negotiations with the European Commission.
Peter holds a Masters in Human Factors and Safety Assessment in Aeronautics from Cranfield University and a BSc. (hons) Business Management from Trinity College Dublin. Peter is also a graduate of Harvard Business School.
Peter has a PhD in Future Air Traffic Management Systems. His PhD research focussed on the design and deployment of advanced ATM systems to ensure enhanced safety and efficiency of the air traffic management system by placing the air traffic controller at the heart of the design.
With a keen interest in aviation Peter is a qualified helicopter pilot.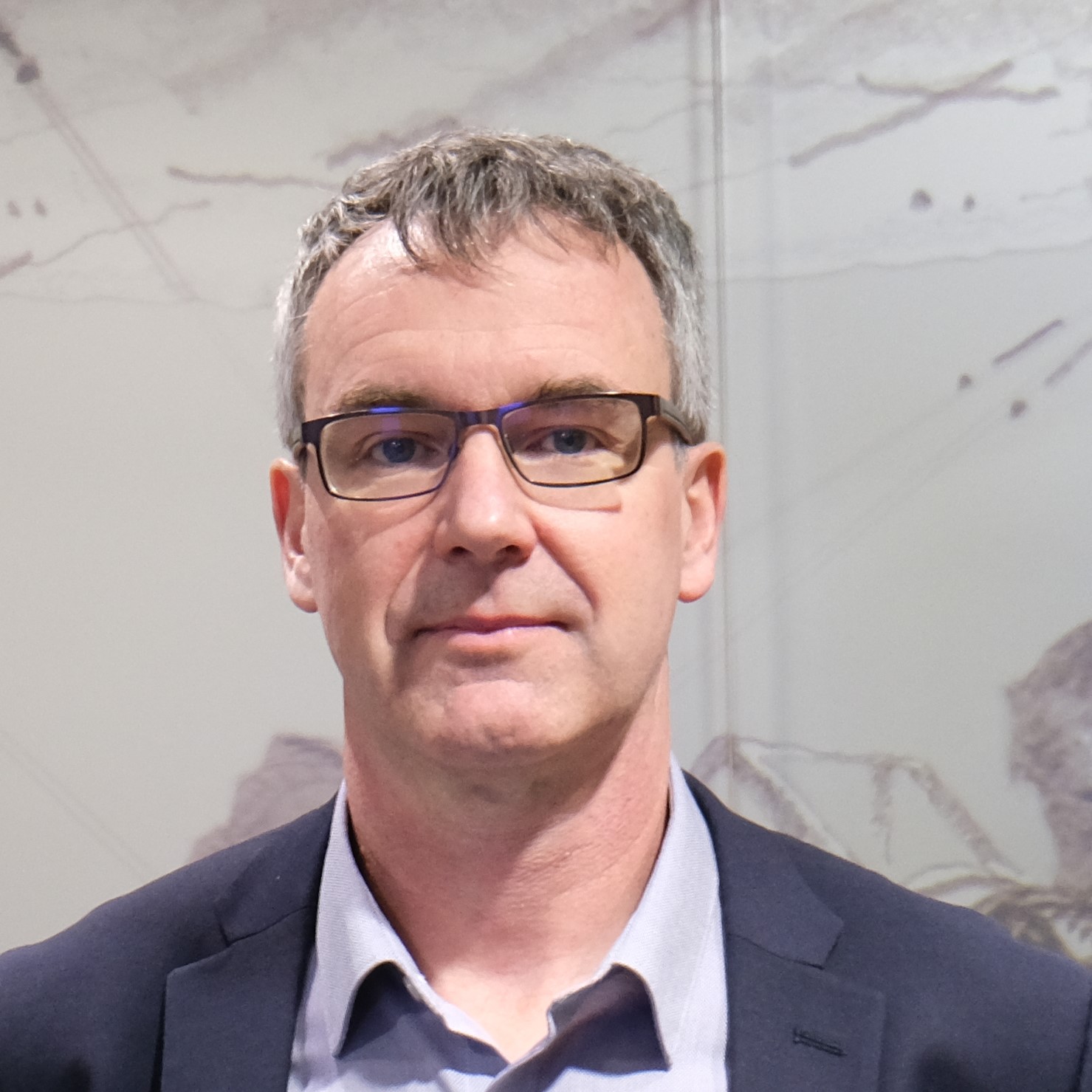 Declan Fitzpatrick
Interim Aviation Regulator/CEO Designate
Declan Fitzpatrick was appointed as the Interim Aviation Regulator/CEO Designate for the IAA in October 2022. Declan has worked with the IAA aviation regulator since 2006, holding various management positions and regulatory roles. Declan has 30 year's experience in the aviation industry with previous roles in airline, maintenance, continued airworthiness and design organisations. He has also served as an Commissioner on the Air Navigation Commission of the International Civil Aviation Organisation (ICAO) based in their headquarters in Montreal, leading the development of the global standards and recommended practices for civil aviation.

Declan holds a Masters in Business Administration (MBA) from Dublin City University, a Master Science in Managing Risk and System Change from Trinity College Dublin and a Bachelor of Science in Engineering from Trinity College Dublin.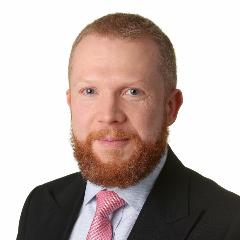 Cian Blackwell

Cian is a Chartered Accountant with over 20 years' experience covering professional services, aviation and other industry sectors.
He has worked as a management consultant with Accenture, a partner with Grant Thornton — where he was responsible for governance, risk, control and internal audit services — and as Head of Internal Audit and Group Treasurer with Ryanair.
He holds a bachelor's degree in Law, a master's degree in Risk Management, diplomas in Corporate Governance and Aviation Financing, and a private pilot's licence.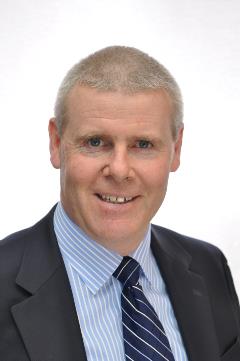 Ernie Donnelly
Ernie Donnelly has operational responsibility for the Authority's SAFA (Safety Assessment of Foreign Aircraft) programme and represents the Authority on the EASA SAFA steering group and attends the EU Commission Air Safety Committee.He has extensive experience in the regulatory and safety oversight of airline operators and general aviation in Ireland, and has spent considerable time engaged in the airworthiness certification of Irish registered aircraft operated overseas under lease agreements by Irish based aircraft leasing companies.

He lectures on Continuing Airworthiness Management on IAA sponsored programmes and has been a member of the Services and Enterprises Divisional Executive Committee of IMPACT.

Ernie started his career with Aer Lingus in 1976 and qualified as a licensed engineer in 1982. He joined the Air Navigation Service Office of the Department of Transport in 1989 as an Aeronautical Inspector and transferred to the IAA on its establishment in 1994.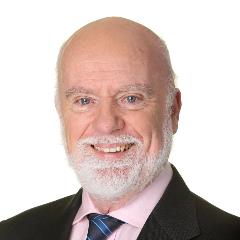 Gerry Lumsden
Gerry Lumsden has almost 40 years of experience in the aviation sector, both nationally and internationally. He was Secretary General of the Paris-based European Civil Aviation Conference (ECAC), the European arm of the International Civil Aviation Organisation (ICAO). He participated in all major developments in European civil aviation including market deregulation, negotiations with the US, relations with the European Air Safety Agency (EASA), security responses to terrorism and liaising with the European Commission to enact ECAC's policies into European law.
More recently he was a senior consultant on aviation matters with Hume Brophy and has also worked on aviation projects with the Department of Tourism, Transport and Sport and with the IAA.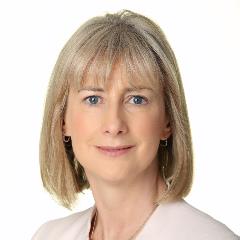 Joan McGrath
Joan McGrath is an experienced HR leader who has held strategic roles guiding organisations through periods of change, restructuring, acquisitions and expansion programmes.
Joan was previously the Head of Human Resources at Davy and was a Board Director there for many years. During her career, she has worked in a range of industries from microelectronics manufacturing to builders merchants, where she had responsibility for HR and health and safety.
Joan has a Bachelor of Commerce degree, a Masters in Business Studies and a Diploma in Occupational Health and Safety from UCD. She is a Fellow of the Chartered Institute of Personnel and Development.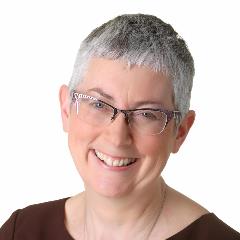 Eimer O'Rourke
Eimer worked in the representational sector for more than 15 years.
As Director Retail with the Irish Banking Federation, she acquired significant experience in analysis, influence and implementation of regulatory, legal and strategic change arising at both domestic and EU level.
She holds a Professional Diploma in Corporate Governance, as well as an MBS in Financial Services and a BA in Psychology.
She is a non-Executive Director on the Board of St. John of God Community Services clg. and she previously served on the Dormant Accounts Board and on the Board of the Investor Compensation Company Ltd.