AIREON Announces Successful First Launch For Space-based ADS-B Network
MCLEAN, VA. (January 14, 2017) – Aireon announced today the successful launch and deployment of the first ten satellites hosting its space-based automatic dependent surveillance broadcast (ADS-B) system. Part of the Iridium NEXT satellite constellation, Aireon's space-based ADS-B network will transform air traffic management capabilities, providing real-time air traffic surveillance and flight tracking across 100 percent of the planet. Currently, more than 70 percent of the earth, including oceanic and remote airspace, has no existing air traffic surveillance. Aireon congratulates Iridium Communications and its partners, including Thales Alenia Space, Orbital ATK and SpaceX, on a successful first launch of the Iridium NEXT constellation, and looks forward to additional successes.
"Today is a landmark moment in history for global air traffic surveillance, air traffic safety and the aviation industry as a whole," said Don Thoma, CEO, Aireon. "This successful first launch brings us one step closer to changing the way the world flies by enabling the ability to track aircraft anywhere on the planet. Once our global ADS-B surveillance service is fully deployed, every ADS-B equipped aircraft can have its precise location accounted for 24/7."
Iridium has partnered with SpaceX for a series of seven launches over the course of 18 months out of Vandenberg Air Force Base in California. All 81 Iridium NEXT satellites are equipped with the AireonSM payload.
Once in orbit, each satellite will undergo extensive testing by the Iridium team. After approximately 40-60 days Iridium will hand-off the ADS-B payloads to Aireon for verification of on-orbit technical specifications. Aireon will then conduct rigorous independent testing and validation of the space-based ADS-B system for approximately 60 days. As part of this testing and validation process, Aireon's ADS-B receivers, which were manufactured by Harris Corporation, will provide air traffic surveillance data through the Aireon network to the Service Delivery Points (SDPs) at partners NAV CANADA, NATS, ENAV, the Irish Aviation Authority (IAA), as well as the Federal Aviation Administration (FAA) William J. Hughes Technical Center in Atlantic City, New Jersey.
"Few technologies exist today that by simply reimagining their implementation can have such a dramatic, positive impact on safety, efficiency and the environment," said Neil Wilson, president and CEO, NAV CANADA. "Aireon is poised to revolutionize air traffic management over much of the planet, and we're looking forward to an aviation industry where everyone will reap the benefits of 100 percent global air traffic surveillance."
Aireon, formed by Iridium Communications and investors NAV CANADA, ENAV, the Irish Aviation Authority (IAA) and Naviair, will be operational in 2018. The advent of space-based ADS-B is expected to show a remarkable ability to increase safety and efficiency while simultaneously reducing greenhouse gas emissions, as noted in studies conducted by the Flight Safety Foundation and Purdue University, in addition to signed agreements with many of the world's leading ANSPs.
"This launch signifies the beginning of a new era in air traffic surveillance that would not have been possible without the incredible work of our talented team and the support of all of our partner organizations," said Eamonn Brennan, chief executive of the Irish Aviation Authority. "This is a transformational technology that will equip Aireon customers with the most advanced air traffic surveillance capabilities available."
The network will also provide a new service known as Aireon ALERTSM, a free global emergency-aircraft tracking service that will be hosted and operated by the IAA. Earlier this year, Aireon also announced a partnership with FlightAware, and together launched the GlobalBeaconSM flight tracking service. GlobalBeacon is designed to help airlines comply with the International Civil Aviation Organization (ICAO) Global Aeronautical Distress Safety System (GADSS) requirements, and will provide airlines with minute-by-minute flight tracking data.
"Many congratulations to both Aireon and Iridium on the success of their first launch," said Juliet Kennedy, operations director for NATS. "We look forward to further successes with the remainder of the launch programme and what this will mean for operations over the North Atlantic, the world's busiest area of oceanic airspace."
For additional information about Aireon, please go to www.aireon.com.
For more information about Iridium NEXT, please visit www.iridiumnext.com.
About Aireon LLC
Aireon is deploying a global, space-based air traffic surveillance system for Automatic Dependent Surveillance-Broadcast (ADS-B) equipped aircraft over the entire globe. For the first time, Aireon will provide real-time ADS-B surveillance to oceanic, polar and remote regions, as well as augment existing ground-based systems that are limited to terrestrial airspace. Aireon will harness next generation aviation surveillance technologies and extend them globally to significantly improve efficiency, enhance safety, reduce emissions and provide cost savings benefits to all stakeholders. In partnership with leading ANSPs from around the world, NAV CANADA, ENAV, the Irish Aviation Authority (IAA) and Naviair, as well as Iridium Communications, Aireon will have an operational, global, space-based air traffic surveillance system by 2018. For more information about Aireon, visit: www.aireon.com.
###
PRESS CONTACT:

Jessie Hillenbrand, Aireon, +1 (703) 287-7452, Jessie.Hillenbrand@Aireon.com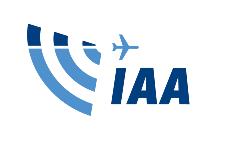 David Curtin, Irish Aviation Authority, +353 86 283 2123, david@curtin.ie