Irish Aviation Authority
Public Consultation on the Assessment of Environmental Effects: Virgin Orbit and Spaceport Cornwall
Virgin Orbit are applying for a rocket permit to undertake two horizontal launches per year from an area southwest of Ireland. This operation will take place outside of Irish sovereign airspace, but in international airspace over the Atlantic Ocean, which is under the air traffic control of the IAA. The launch system, assessed for the purposes of the AEE, consists of a modified Boeing 747 aircraft, carrying an air launched two stage rocket under its wing. The carrier aircraft will take-off from Cornwall in the UK, climb to an altitude of approximately 35,000 feet where the rocket is released, its engine fired, and it then climbs above controlled airspace to the desired orbit where the satellite payload is released. The trajectory begins with the release of the rocket southwest of Ireland and continues south-southwest over the Atlantic Ocean.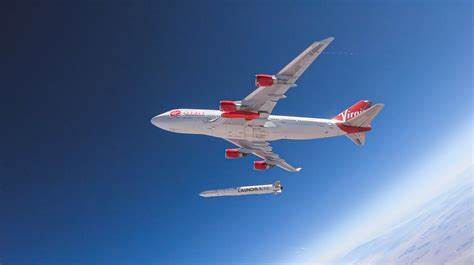 For launch operator to be granted a permit, the IAA will take into account the applicant's assessments and the proposed measures to mitigate any significant environmental effects before a permit will be granted.
This consultation sets out the AEE from Virgin Orbit and invites views from interested parties.
We encourage you to share any feedback on the AEE, including any potential effects on the environment.
In your comments, please consider the following:
The identified environmental effects and the assessment of these effects.
If proposed mitigation methods are appropriate or where further mitigations may be required.
Any gaps, improvements, or corrections to the AEE.
We will consider comments received when deciding whether to grant the permit and any relevant conditions.
You can submit any comments to our Microsoft forms sheet HERE.
The closing date for responses is the 20th of August 2022.