Welcome to the Irish Aviation Authority's Media Centre.
Air traffic up 2.5% in April
May 23, 2019, 12:43 PM by Alec Elliott
Total flights handled safely by Irish Air Traffic Control are up 2.5% in April over the same period in 2018.
On the state airports front, figures for @CorkAirport and @DublinAirport were also up on last year at 10% and 4% respectively.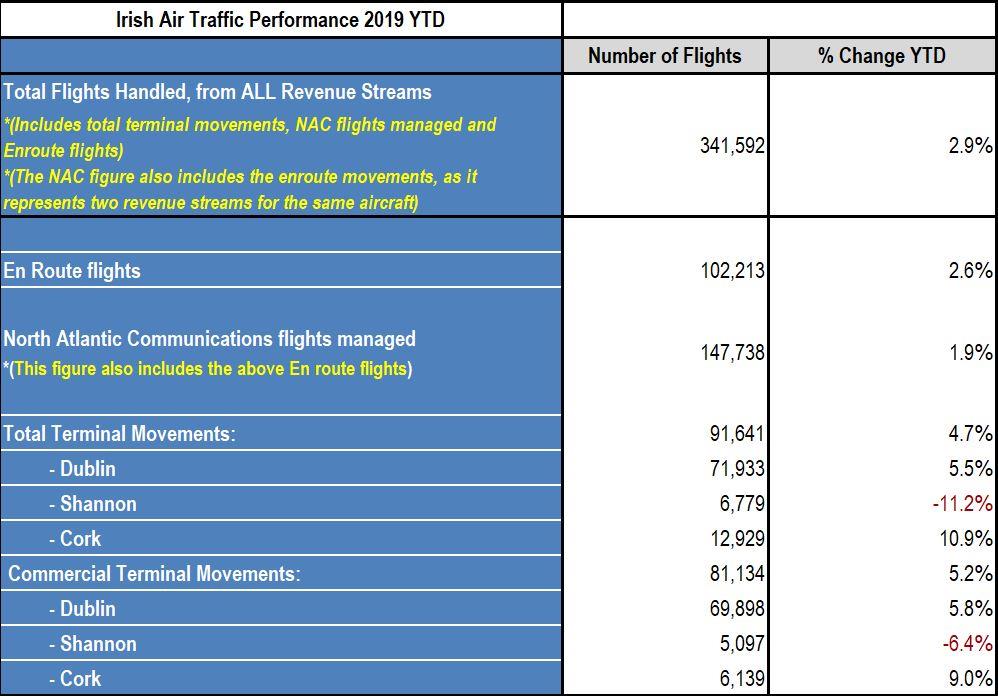 Name: Alec Elliott
Address: The Times Building, 11-12 D'Olier St, Dublin 2
Tel: + 353 87 706 4018
Email: alec.elliott@iaa.ie
Name: David Curtin
Address: The Times Building, 11-12 D'Olier St, Dublin 2
Tel: + 353 86 283 2123
Email: david@curtin.ie