Wayne Tyrrell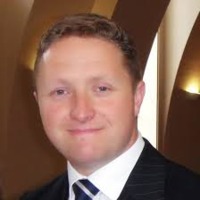 Having initially trained as a Cadet in the Military College in 1995, Wayne completed a Flight Training Wings course with the Irish Air Corps and qualified as a pilot in 1997 going on to hold a broad spectrum of flying appointments. Wayne also trained as a barrister with the Irish Defence Forces and has held appointments in the areas of operations and law, including deployments with the United Nations in Liberia, Chad and Lebanon.
Prior to retiring from the Air Corps Wayne was the head of risk management in Air Corps Headquarters and the Wing Commander over training.
Wayne currently works with the Irish Aviation Authority as the Senior Legal Advisor is principally involved with safety & security regulation and legislative drafting.