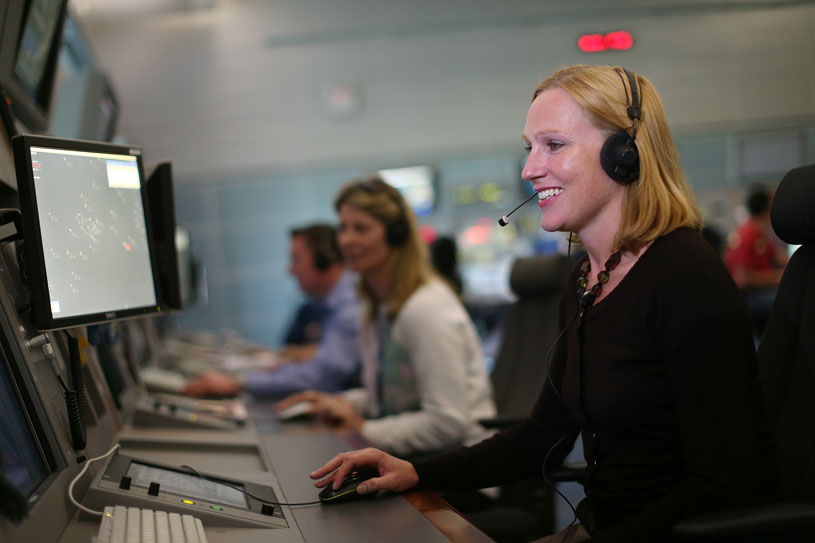 The IAA provides terminal air traffic control services at the State airports of Dublin, Cork and Shannon. The busiest of these airports is Dublin and its controllers are responsible for an airspace block of almost 6,000 square nautical miles, the vertical limit of which is flight level 240 (24,000 ft approx.).

The IAA is working to continually enhance the service it provides to its airline customers. Significant improvements have been made to the airspace design in recent years, which has resulted in a better experience for both airlines and their customers. The re-organisation of the airspace means aircraft are flying fewer track miles meaning less fuel burn, reduced CO2 emissions and time saved for passengers. Recent innovations and enhancements to the services IAA provides are detailed here.
In 2017, the IAA Air Traffic Controllers handled over 290,000 flights arriving and departing from Dublin, Cork and Shannon to routes across Europe, North America and the Middle East, this being an increase of 0.3% on previous year.
According to IATA statistics, the Dublin - London route is the second busiest international route in the world.